Contact us

to request your pet portrait or get more info. Donations can be made at

this link

.

Update:

Offer renewed for 2018.

Order your pet portrait by Dec. 1 for delivery by Christmas 2018!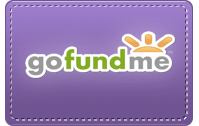 Trudie is making this special offer now out of her devotion to St. Francis, the patron saint of animals, and her commitment to Jesus in Love / Q Spirit. The Feast of St. Francis is Oct. 4 and animal blessings are happening in churches all over the world this month.
The pastel drawings are done in a size suitable for framing in 8 x 10 format. Trudie does one pet per page -- this allows her to get a good likeness in the space available.
"We just love the pictures of our dogs that Trudie drew for us. I hope that others will take advantage of this wonderful opportunity to honor their pets," says Rev. Mark Shirilau, archbishop of the Ecumenical Catholic Church. He got portraits of his dogs through Jesus in Love last year.
Trudie is a member of Metropolitan Community Church of Albuquerque, New Mexico. You can see more examples of her pet portraits at:
http://www.schuylerart.com/pet-portraits.html
Ruth and Naomi: Love between women
Eros and Christ: Mary's ecstasy in drama
Nursing Madonna honors body, spirit and women
Click here
for our animal blessing prayer.